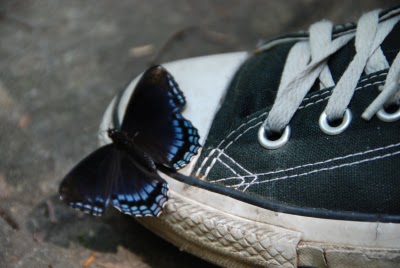 "Happiness is a butterfly, which when pursued, is always just beyond your grasp, but which, if you will sit down quietly, may alight upon you.  ~Nathaniel Hawthorne
I was watching the kids take turns jumping in the lake, and between all their hooting and hollering, happiness came to rest.
Kimberly
Join me over at
Emily's
today for Tuesdays Unwrapped.