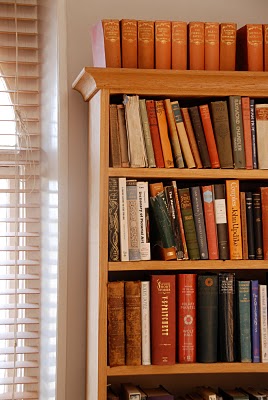 I'd like to post more, I really would.  Life has taken me for a bit of a ride lately, and while back to school season is welcome, I'm finding it hard to think of a way to describe it, that doesn't include bullet points.
-groceries
-laundry
-try to remember to pick up the kids at the bus stop
-fail
-try again
-run
-more laundry
I don't like it when my life takes on the look of a to-do list, and I consistently have that hazy, unsettled feeling as if I'm supposed to be doing something but I'm not exactly sure what (something like picking up my children from the bus stop!) .  I think the remedy might lie in a little more sleep, a consistent schedule, and a good book.  
Therefore, I'm prescribing myself a lie-in and a good book this weekend, with nary a list in sight.
Kimberly
PS I am aware that it is only Thursday.  I like to be a forward thinker.  Especially when not moving from my spot on the sofa might be involved.