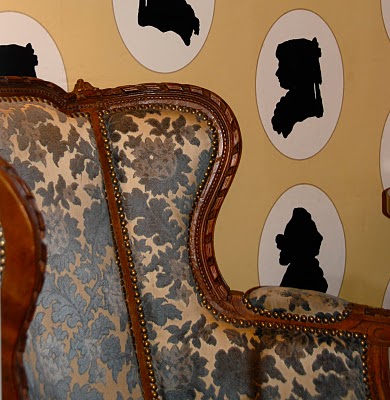 Ten things I did on my first day home alone that a) did not include a harrowing trip to Ikea and b) did not include my hubs staying home to "keep me company".
1. Lamented the fact that there are no more babies to love on during the day.  This lasted approximately three minutes.
2. Four loads of laundry.  
3. Updated my sidebar.  I finally got around to putting up some of the blog links that I frequent/stalk regularly.  Check 'em out, they're worth a few clicks.
4. Consumed my weight in carbohydrates.  Why can't I resist the siren's call of refined wheat and empty calories?  
5. Lamented the fact that I didn't run today.  See number four.  This also lasted about three minutes. 
6.  Sent off various emails, permission slips (for a three day school trip for my sixth grader, heaven help me), and composed more (inane) lists.
7.  Walked to the bakery for a loaf of bread at which point I promptly forgot how to say "I'd like…" or "please" in German.  Note to self, pointing and grunting is considered rude in some cultures.  Second note to self "danke" doesn't really make up for said pointing and grunting.
8. Completed an essay submission.  Details to follow.
9.  Got annoyed when Michael tried to add things to my To Do List via telephone.  Can't he see that I have a list already?  I mean, seriously, who else is going to eat these muffins?
10.  Repeat number one.  This is weird, and freeing, and kinda horrible/wonderful all at once. 
What's on your list?
Kimberly