The day after the wedding, we hit the town.  Our first stop was The National Gallery, which I believe is my favorite place in all of London.  If you haven't taken your kids to an art museum lately, may I suggest that you do so immediately?  I loved seeing art through their eyes. What they're drawn to, what they find confusing or beautiful or just plain strange.  It's also a bit of a pressure cooker for all of our personality quirks to come out of hiding.
Michael wanted to hit the highlights and explain each one in detail to the kids.  I wanted to wander and browse and read every. single. placard.  R wanted Michael to quit talking already, and made it clear with lots of pouting and frequent snack requests.  E wanted to explore pointillism. S wanted to know when we were going to the museum shop, because you never know when a girl might need a Monet umbrella or Van Gogh playing cards.  And everyone under 30 wanted an explanation for all the nudity.
Leicester Square, on our way to the National Gallery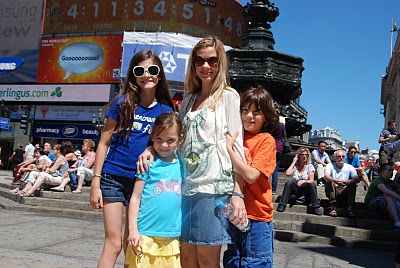 We weren't feeling cultured enough, so we then worked our way over to the West End to see a matinee of the Lion King.  I might have missed an act or two due to a catnap, but the parts I was awake for were amazing.  It was here that I began to regret the previous night's rooftop conversation until 3am, and the fact that I slept through part of a show that cost a small fortune to attend.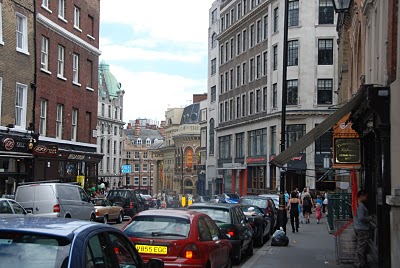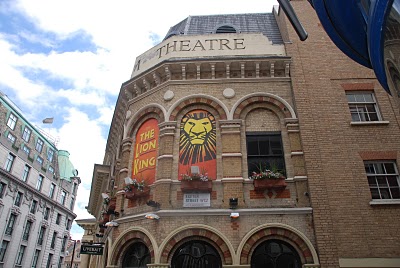 We traveled home feeling satisfied and sufficiently cultured, if not a bit weary.  Tomorrow….our most ambitious day yet…
Kimberly