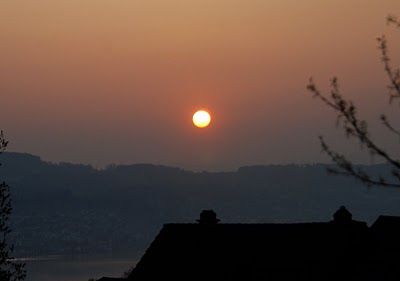 "Because of the Lord's great love, we are not consumed, for his compassions never fail. They are new every morning; great is your faithfulness.  I say to myself, the Lord is my portion; therefore I will wait for him."  Lamentations 3:22-24
The sun is just coming up across the lake, and the hills rise to meet her in a show of sherbet colors.  The lake is still as glass except where the ferry cuts through, leaving ripples like streamers caught in the wind.  It's beautiful here, and quiet this time of morning except for the friendly bird chatter outside of our windows.
Everything looks new in this light.  It hasn't yet been written on with cares and worries and endless to and fro.  I don't want to write Concerns or Doubts on this day, so I will write Love and Portion instead.  I will let the day unfold with compassions rising to greet me in a show of color, and new mercies rippling in wave after wave. 
Kimberly