Regardless of the craziness and chaos that is my home right now, I find myself looking for little moments of beauty.  This morning I see it in a small stack of colorful catalogs and books on the coffee table.  I don't have time to enjoy them, but just seeing them there makes me smile.
I find it in the cheerful chatter of an early riser just outside my bay window.  Morning song… I let it sink in before my own three early risers make an appearance.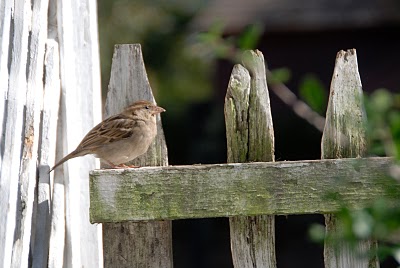 And this, from the book of Hosea in The Message translation, "On the very same day, I'll answer" –This is God's message– "I'll answer the Sky, Sky will answer Earth, Earth will answer grain and wind and olive oil, and they'll all answer Jezreel.  I'll plant her in the good earth.  I'll have mercy on No-Mercy.  I'll say to Nobody, 'You're my Somebody' and he'll say 'You're my God'".
Beauty is in His answer.  It's in the God who plants me in the good earth and shows mercy and calls me Somebody.  That is more than enough.