I have an addiction to Home and Garden magazines.  They are my guilty pleasure, along with the Black Eyed Peas (I know, it's ridiculous), and chocolate chip pancakes.  I have these magazines stashed in every corner of my house.  My favorite pages are dog eared or ripped out and strategically used as coasters.  No one notices them anymore, they are more fixture than fancy.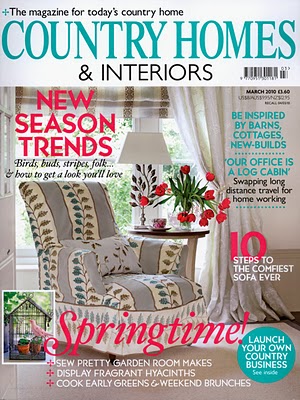 Yesterday, my daughter happened to notice my latest arrival sitting on the table and said "Mom, that looks just like you.  That pretty chair with the flowers and cup of tea.  I can see you sitting there.  It's not really me, but it's definitely you."  And she was right.  It is me.  She put into words exactly what I love about this photograph.
It was as if she had picked up a flashlight, pointed the soft slanted beam at my heart and said "Hello, there.  I see you".  I felt noticed.  It was a little thing really, an offhanded comment about a magazine cover.  But carefully wrapped beneath her words was the gift.
Kimberly
I'm unwrapping this really sweet gift with Emily and friends at Chatting at the Sky.  Take a hop on over and have a look.