I'm playing hooky once again from church. My littlest is snuggled under a blanket on the sofa after spending much of the night awake with a fever. These preschool years are tough on the immune system, not to mention my sleeping habits. I'm not complaining, as it means I get to blog hop and stay in my pj's this morning. Sometimes a girl needs a day off. Especially after yesterday's 15 miler, which if anyone is wondering, I did manage to complete without too much discomfort. Next Saturday is my longest run to date, 20 miles. After that, my training begins to taper down to allow my body to rest and repair before the marathon.
Now that we've dispensed with the inane, lets talk books. I just recently finished reading "
The Other Boleyn Girl"
, which I loved. If historical fiction is your thing, then do read this book. Of course, if historical fiction is your thing, you have probably already read it. I'm always late to the party at these sort of things. Can I make another recommendation? Leigh McLeroy's
"Treasured"
is a great read that I'm using as a morning devotional. Leigh has a way with words that is so soothing, so hopeful and full of grace. Her books have had a tremendous impact on my life, and I feel blessed to have discovered her. I especially recommend her book
"The Beautiful Ache"
, which is a standby on my nightstand.
Have you discovered
goodreads
yet? I can't recall if I've mentioned it here before, but if you like to keep tabs on what your friends are reading, or keep an up to date list of your personal library, then you might want to click on the link above. And do feel free to friend me. I'd love to see what you're reading, and you can see what's cluttering up my bookshelves these days.
So, we've talked inane, we've talked important, now for the life changing….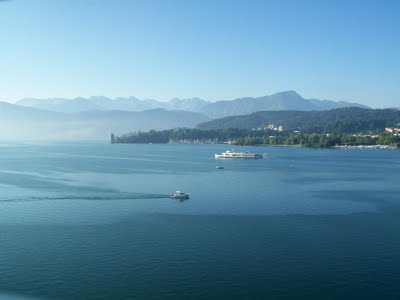 It appears that we will be on the move come January or thereabouts. Goodbye New Jersey, hello…..Switzerland! Oh, yes. Life here on this blog is about to get very interesting. There has been much going on behind the scenes here at teamcoyle, and I hope you'll join me as I begin to post a bit more on this journey we'll be taking. I invite you to come alongside, and experience life through the eyes of a soon to be expatriate in Europe. That would be a non-German speaking, severely directionally challenged, terribly introverted, non skiing, cold weather avoiding, stay at home mom with three kids in tow, expat. Oh, yes. Interesting indeed.
Kimberly