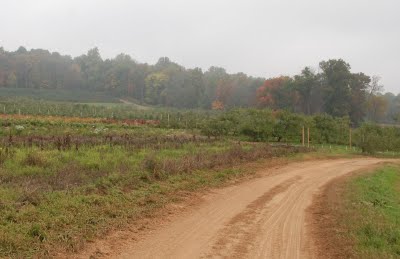 "Two roads diverged in a wood, and I-
I took the one less traveled by,
and that has made all the difference."
Robert Frost
As a general rule, I prefer the well traveled path. The one that doesn't require as much effort to walk. The one that stretches wide and can be seen long. But sometimes, sometimes that divergent road, the one I travel far less, beckons me. And sometimes I feel the pull to answer, with feet pointed in a new direction and the winds of change stirring the unknown.
Fall seems an appropriate time for change doesn't it? Michael and I are facing those two roads in the wood. We have been asked to relocate and leave our typical, suburban, well traveled road for another entirely different landscape. As of now there are no plans, nothing solid to put our feet on, but the winds are blowing and the less traveled road calls.
For now, we wait and pray and hope that whatever path we choose will make all the difference.