Hello, dear friends! I've been missing my blog this week. Missing my blog, the internet, cell phone reception, and civilization in general. We've just returned from a week's vacation in Vermont, which was, by all accounts, a rousing success with the kids. Unfortunately, I spent much of it battling this stomach issue that will. not. go. away.
When I wasn't in the bathroom, I was thinking about the bathroom, and when I wasn't thinking about it, I was worried that I would be stuck in the woods without the bathroom. It was a very toilet fixated vacation, to say the least.
I could end this post here and that would be the gist of my vacation experience, but I'm sure you would like to see what hi-jinks the rest of our group got up to while away. I must tell you it was nearly impossible to narrow down the 400 photos taken. I'll be spreading them out over a few posts, so you can live vicariously through us if you've never had the pleasure of travelling up North. Vermont was uncommonly beautiful, and exactly as I imagined it. Mountains covered in all manner of trees, lush and wild. It was the backdrop for every scene we took in.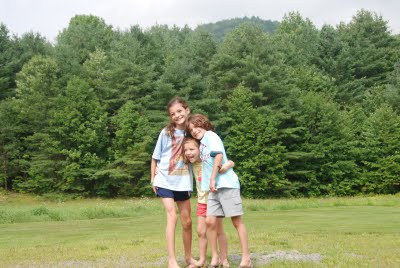 We followed sun dappled paths beneath the green canopy, and continued deeper still until the sun began to fade and moss began to grow on every rock and in every crevice.
It felt as if each rock, if overturned, held magic beneath it.
As we walked, the sound of rushing water grew from a faint whisper to a mighty roar as we stumbled upon this beauty: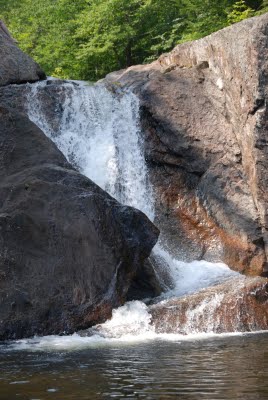 Some brave souls were willing to risk it all for the climb.
Braver still were those willing to risk it for the fall.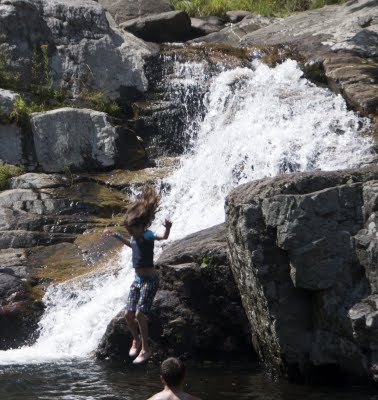 And some were too busy looking cute to bother with either.
From rock walls to rushing falls, a great time was had by all.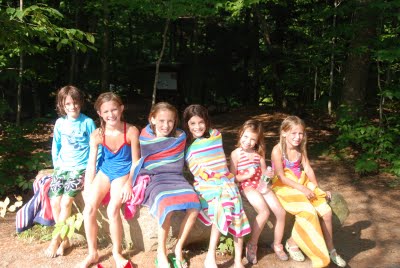 More to come!
Kimberly