Much of the deck progress was slowed due to rain, rain and more rain. We're now having some lovely sunny days, so Michael has been working hard on the deck after work each evening. While he's busy building and sanding, I've been making a great show of cooking dinner every single night. Yes, Dave Ramsey, that is for you. Not only are my shopping habits greatly altered, but I have to cook too. Did I mention I hate Financial Peace University? I digress, back to the deck….
Remember this?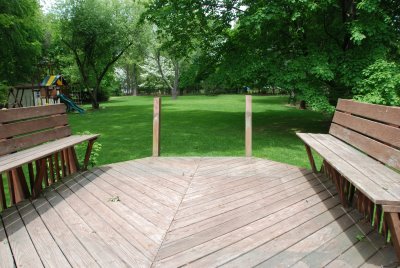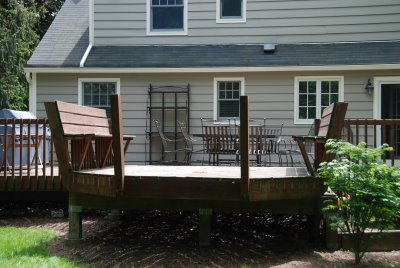 Remember how I was somewhat fearful of falling down into a pit of snakes below? Not to worry. My slithery friends have now moved to the front of the house. Even better. I think the neighbors are now used to my occasional screams upon my return home and seeing this curled up in the catmint: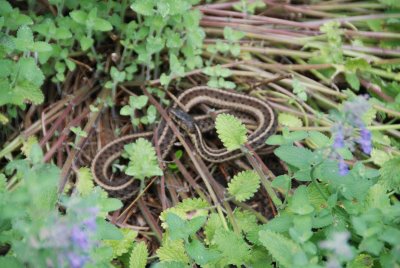 Again, I digress. But, I feel you must all share in my pain seeing as my children think it's "cute", and my husband has nerves of steel. On to the deck: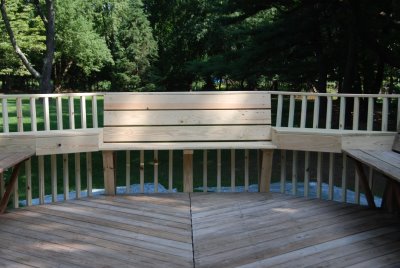 Built with no plans, just a vision in his head. Impressive, no?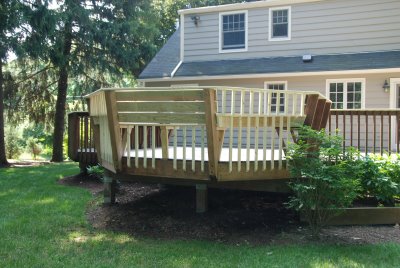 I'm off now to begin sanding and prepping the deck for stain. I guess I don't get time off for good cooking behavior.
Tomorrow I'm traveling to PA for my sister's baby shower. Cute photos to follow. Have a great weekend!
Kimberly