Day two of summer vacation. We have had numerous sibling fights break out, quite a few punishments received, and more rain. But, hey, on the upside Michael is in Rome on business (she says with words heavily layered in sarcasm).
Speaking of fighting and Rome, Michael and I had a less than romantic getaway there a few years back. Have you ever experienced that? Once you finally have some alone time with your spouse, everything you've been holding in for months comes flooding out? Every undiscussed issue rears its head and now you have the time to talk about it. No? You have no idea what I'm talking about? Maybe it's just me. I like to wait until Michael has no where to run before I decide we need to "talk".
I decided we needed to "talk" here at the Trevi Fountain.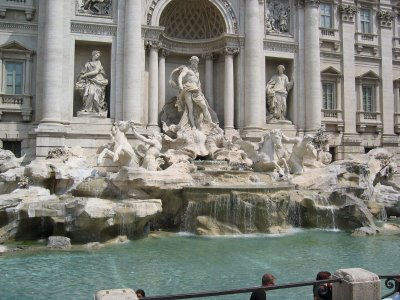 And here at the Spanish steps. Don't let the smile fool you. I was seething beneath it.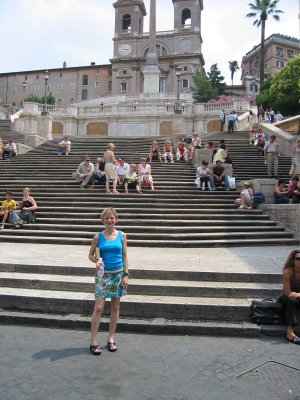 And it resumed at the Pantheon.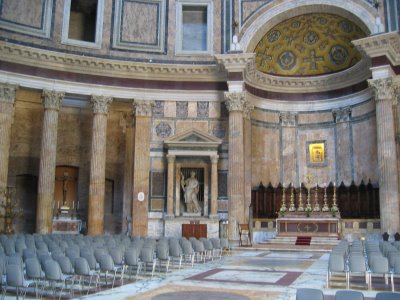 We took a short break from the fighting at the Colosseum. It didn't seem right to fight over petty things when we were in a place where our brothers and sisters in Christ were tortured for their faith. I'm sure God was so pleased.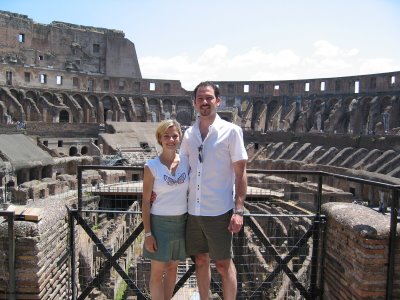 That was short lived and by the time we reached Vatican city, I had lost my religion and we fought the entire way through the experience. Apparently, the Pope doesn't bring out the best in me.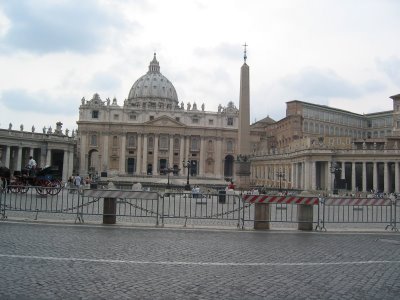 There was a great deal of crying, screaming and stomping about. Fortunately, this is nothing new for the Italians. I fit right in.
Someday we'll go back and do it all over again. Until then, Michael is eating caprese salad in the shadow of the Pantheon, while I eat chicken nuggets and reminisce about one of the few non "talking" moments of our trip….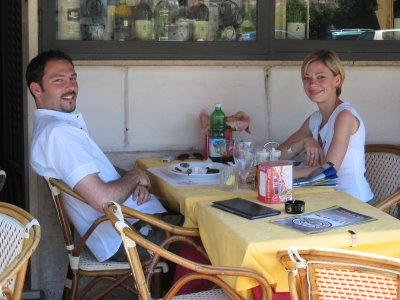 Kimberly