It seems almost cruel to share this photo. This level of cuteness is dangerous. Very, very dangerous. It might make you want a little girl. Bad, real bad.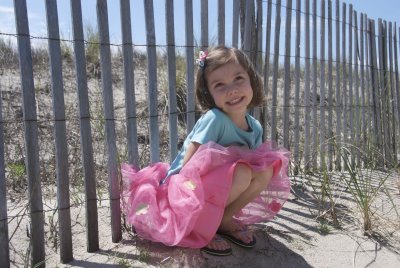 We spent last weekend at the beach celebrating Sophie's birthday with Michael's family. She specifically requested the pink tutu with flower petals to be worn at her birthday party. A girl simply can't go wrong with a pink tutu. And you certainly can't go wrong making cupcakes with Mum mum.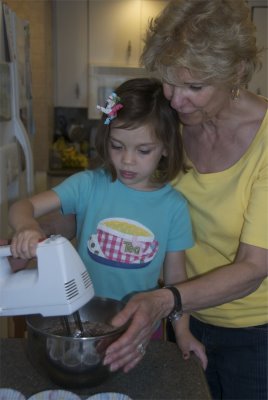 Glitter gel icing is a must.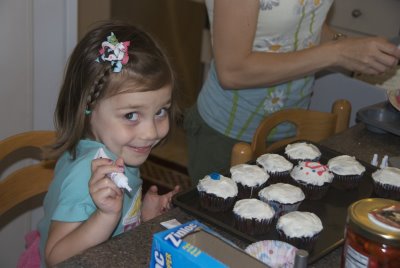 Here is proof that I should never try and have a conversation while counting. It simply doesn't work for me. This is Sophie's fourth birthday, but their are…count them… five candles on the cupcake. It's a good thing I don't work in a bank. Ethan saved my pride by announcing that lots of people put an extra candle on the cake for good luck in the next year. He said it can be our new tradition. I was thrilled with the idea, until I realized that my seven year old is smarter and more quick witted than I am. Disturbing.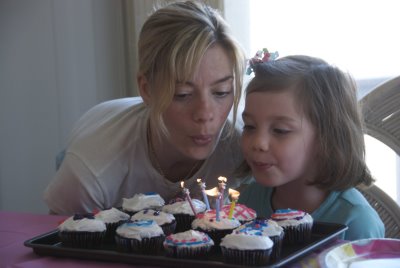 A Daddy's girl if there ever was one.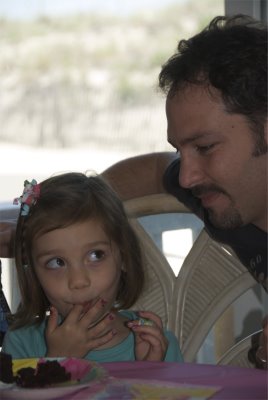 Prezzies! They were required to be pink, sparkly, sweet smelling or edible.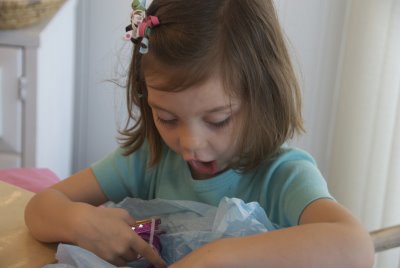 Guess who managed all of the above? Ethan and Rachel treated Sophie to a book called Pinkalicious, a pack of gum, and pink body lotion. Don't you just want to go back and do "four" again? If for no other reason, than to have a big brother who will use his own money to buy you a book called Pinkalicious.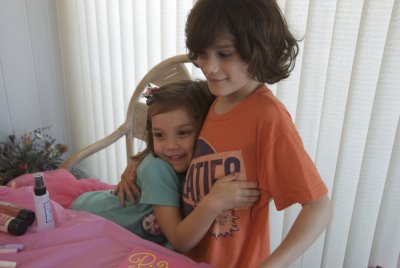 Kimberly
More photos of the beach to come.