My parents are celebrating forty years of marriage this week. Forty Years! That is something to celebrate. So celebrate we did.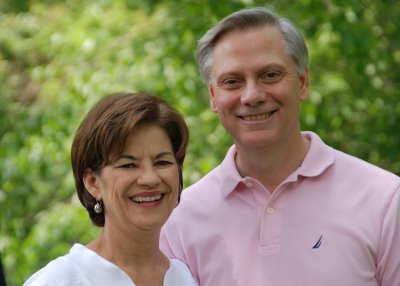 It was so wonderful to sit and hear my parents reminisce about their ups and downs and all arounds. I have never met two people who are more perfectly suited for one another. I remember thinking as a kid that they were really just one person. MomandDad. There were no spaces or gaps between them. They were always MomandDad.
My sister had the sweetest idea of having their wedding cake replicated for our get together. Isn't it precious? Red velvet with buttercream icing. As every good southerner knows, red velvet is the way to go. Have I ever mentioned that my family is originally from down south? And I mean way down south, deep down in the bayous of Louisiana.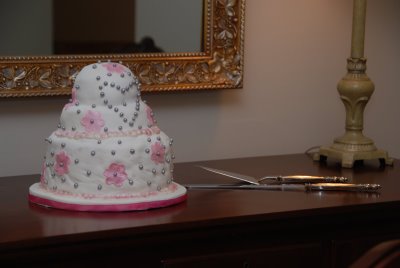 After showing my parents the cake, my mom disappeared upstairs into her drawer of memories, and pulled out the original cake topper from her wedding cake. The plastic bride and groom have lasted as long as my parents.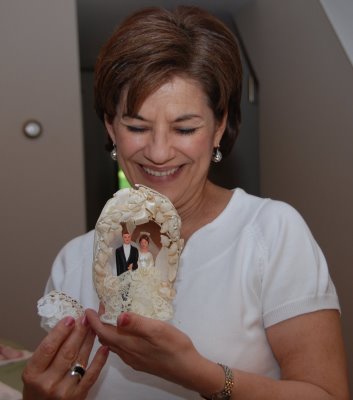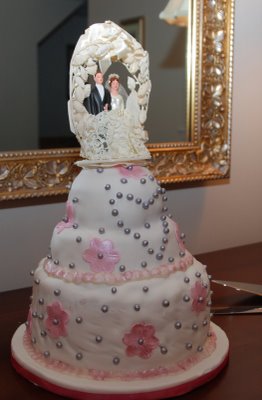 While we sat around the table remembering, my Dad looked at my Mom and said, "Honey, would you ever have imagined forty years ago that we would be sitting here like this?" They were surrounded by kids and grandkids and red velvet cake and God's spirit. He was present too, you know. My parents have done nothing but point each one of us to Christ over and over and over. Their love for each other and for each of us is founded in the truest love of all. And that is something to celebrate.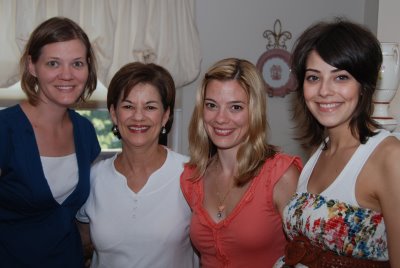 Kimberly