"When was the last time you spent a quiet moment just doing nothing- just sitting and looking at the sea, or watching the wind blow the tree limbs….or children playing in the park?"
Ralph Marston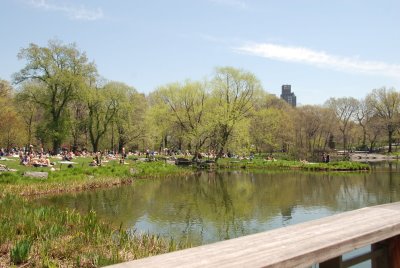 For us, it was last weekend. We surprised the kids with a spur of the moment trip to Central Park. We headed out to enjoy the wind blowing through the barely there spring foliage. Instead we experienced no wind and the hottest day of the year. There's something decidedly peculiar about 90 degree weather and leafless trees. The kids would say it was less "peculiar" and more like "really, really hot". But watching children playing in the park? Worth every sweaty moment.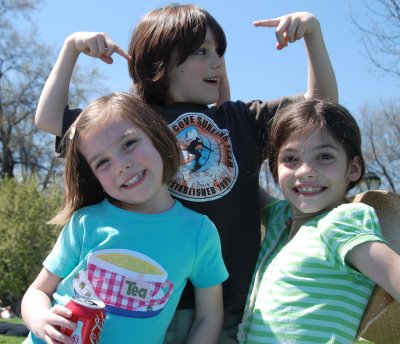 There was a little frisbee.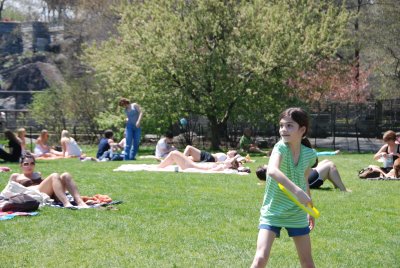 And a little "flower" picking.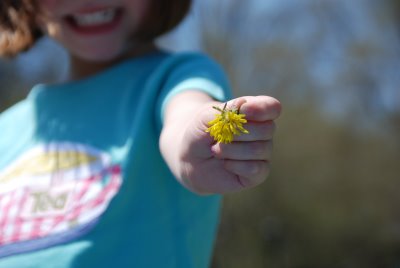 And some treats, to assuage the guilt of the mother who didn't think to bring sunscreen.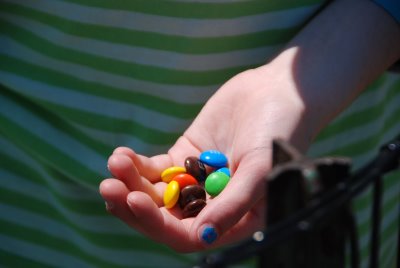 I love this photo. That smile is like sunshine. Notice the death grip on the soda can. This is what we were reduced to drinking after the water bottles were emptied in short order. Did I mention it was hot?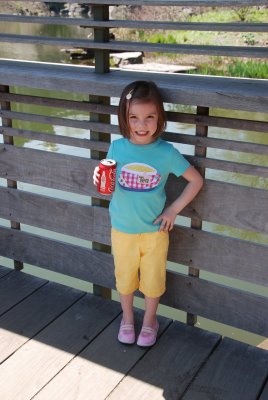 Nothing like a little sunshine, spring greenery, and M&M's to make life feel like a day in the park.
Kimberly