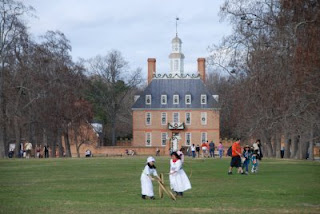 We spent the week between Christmas and New Year's in Williamsburg, VA with my parents and brother's family. Strangely, I have no photos to document that they were actually present on the trip, so you'll have to take my word for it. My camera seems to focus solely on the little people that I gave birth to, so sorry Mom and Dad! We had a great time with you, it's just captured in my memory, not iphoto.
Where can I pick up a set of these for home use?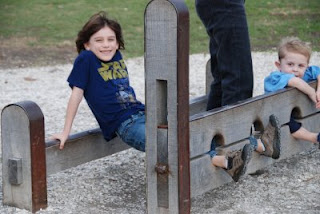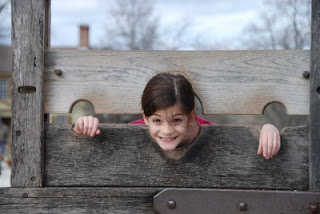 Love this photo of Ethan. Did not love when Sophie stuck her head through the iron bars and got stuck about 30 seconds after this photo was taken. A stranger had to help Michael pull the bars apart to get her head out. We were the talk of Colonial Williamsburg.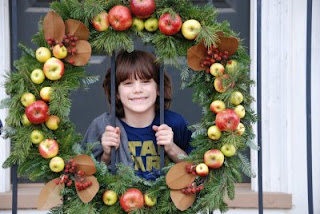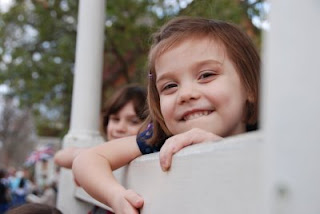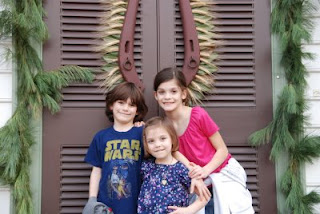 Great Britain. Land of my boy's birth. Land that I was taken from kicking and screaming five years ago. Land that …. sorry, I digress.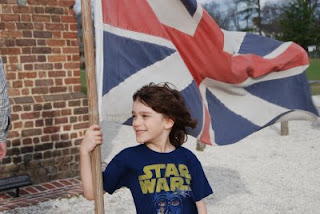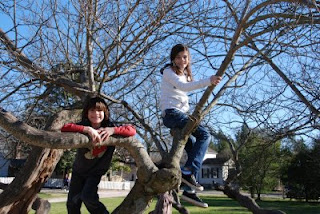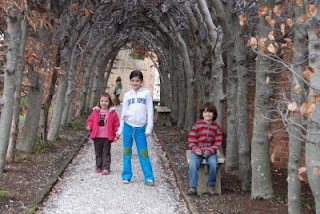 And I leave you with this. After hours of walking, this is exactly what we all felt like doing.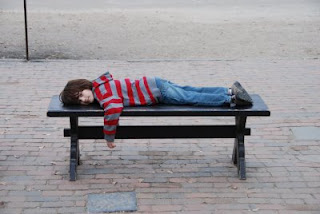 Kimberly