I thought you might like to see E's artwork that was entered in the local art show. He called it "The History of Pumpkins".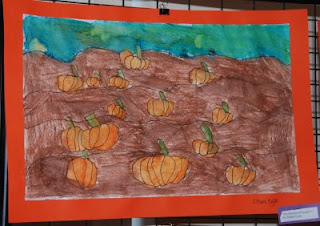 Here is the artist with his work. He needs a haircut. We don't really go for the "Earless Van Gogh" look, so we thought we would go with the "Hair in the eyes" look. I thought it made him seem more mysterious and artistic.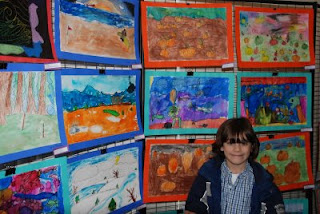 It was a lovely afternoon. There was a little pushing and shoving at the cookie and juice table, but no worries, I didn't hurt any of the kids.
Kimberly