As promised, here are the photos of our Sunday evening. We spent some time listening to Christmas carols, sipping on hot chocolate and marshmallows, and trimming the tree. I wish I had more candid photos to share, but there was an "incident" involving one of the kids. The most we could manage were some posed shots for our Christmas card, and those were a challenge when one of the children had to be threatened, I mean, wipe tears away between each take. I just can't imagine where Kid X learned to be so dramatic:) (Truth be told, the poor kid never had a chance between Michael and I).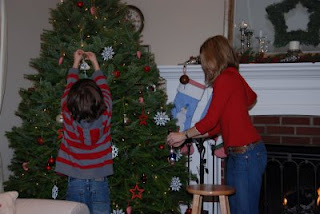 Those of you who live a distance away, will be seeing this photo in your mailbox any day now. Everyone else can see these peeps in person anytime they like.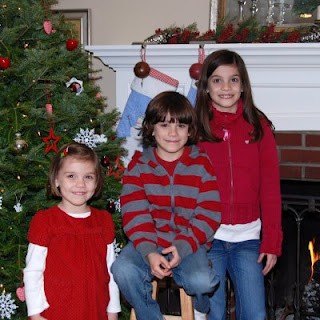 Not sure what this one is all about, but it makes me smile.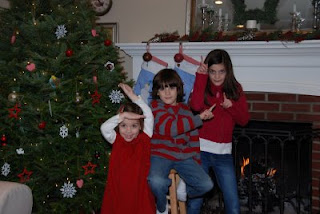 Michael and I finally made it into a few shots together. That doesn't happen too often because one of us is always taking the photos. Michael would argue it's always him.
Kimberly