Life is a lot like jazz….it's best when you improvise.
George Gershwin
When your backyard is as flat as ours: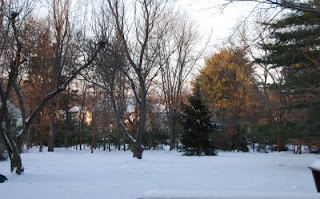 Sometimes you just have to improvise: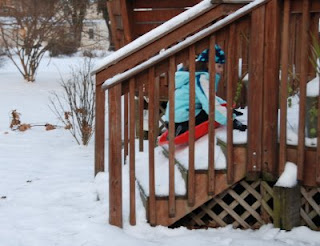 Don't you love the raised hands? She lives life on the edge, just like her mother.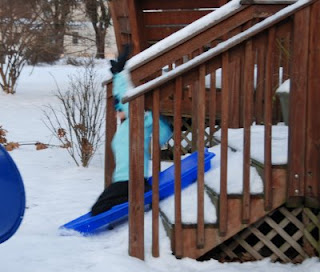 I could probably be given a stern lecture for letting my kids do this: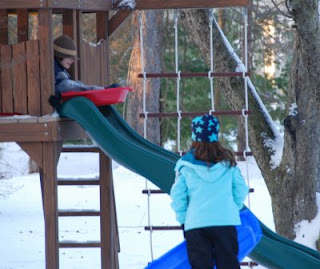 But hey, what's life without a little improvising?
Kimberly