We've spent our Christmas break here, there and everywhere. We've been to Philly twice to visit family, we spent a day in Manhattan, and we'll be out and about for the next week or so. We've accrued lots of miles on the minivan, and I'm so thankful that gas prices have finally dropped!
While in NYC, we visited the Natural History Museum. It was sandwiched between a trip to hell, I mean, a trip to B&H Photo and Video store, and a two and 1/2 hour commute home (a commute that on a normal day takes 40 minutes). Anyhow, we had the run of the museum, and enjoyed it immensely. The hit of the day? The hall of Dinosaurs!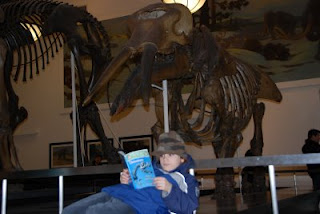 We bring our own reading material. Because we're cool like that.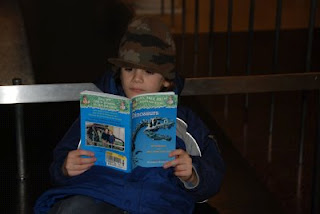 There was also a drive by shooting of the tree at Rockefellar Center.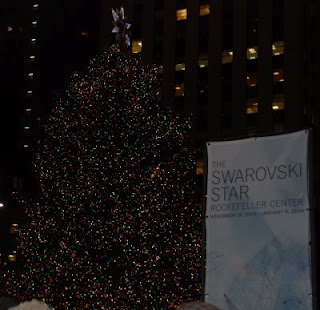 It was just too cold to get out of the car at that point. I took some photos from warmth of the car, and mocked those poor folks who don't have the foresight to bring a three year old with them to avoid cold and unpleasant situations. At some point, I'm going to have to come up with another excuse.
Kimberly