Saturday was a huge day for my boys. A very generous friend was kind enough to give them two tickets to the next to last game in Yankee Stadium. Neither Ethan nor Michael had been there, so it was the chance of a lifetime to visit this historical venue before it is torn down. And what a time they had!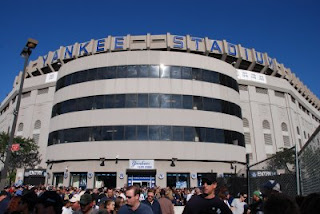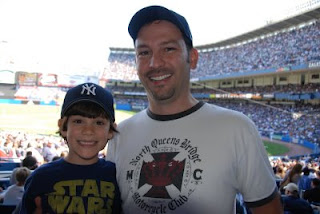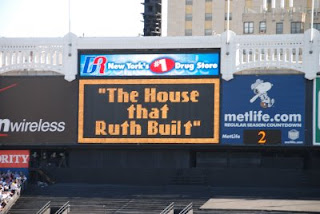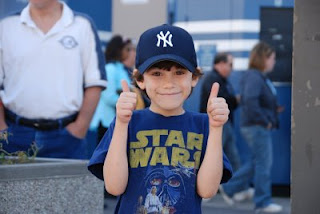 They had your classic baseball game experience, bonding over cracker jacks and hot dogs, and wearing matching Yankees caps. After the game, Michael decided to make a real experience of it, and he took Ethan to Planet Hollywood for dinner then for a walk around Times Square.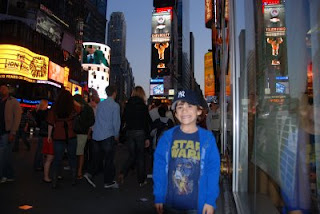 Pure joy! I can honestly say I have never seen Ethan so excited. He came home with baseball cards, photos, and lots of stories, but more importantly memories that will last him a lifetime.
Kimberly